When it comes to enjoying some of the best titles, the Xbox Game Pass seems to be a great option for anyone who wants 100 games on a monthly basis. It continues to face stiff competition from its PlayStation counterpart, but it manages to hold on.
ADVERTISING
The article continues below this ad
Recently, Microsoft decided to offer something special to all its PC players, who recently joined the Xbox Game Pass. It seems that they can unlock all the benefits of the subscription service for free right now.
Microsoft's PC offer for Xbox Game Pass annoys fans on social media
ADVERTISING
The article continues below this ad
It is already known that the subscription service provides tons of appealing titles every month to players all over the globe. While trying to appeal to console users, the PC platform also never falls behind given that Microsoft owns the Xbox brand.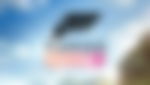 Now considering the period from the end of 2021, there have been several premium games launched for the Xbox console as well as PC. They include people like Forza Horizon 5, Age of Empires IV and also Halo Infinite.
And Microsoft has just dropped a massive offer for all of its PC gamers, who recently became new members of Game Pass. According to the new announcement, anyone who has played Halo Infinite, Age of Empires IV and Forza Horizon 5 before February 28, 2022, can now enjoy the Xbox Game Pass on PC for free.
The most important thing to note here is that this free trial period will be available for a period of three months. This is really huge considering that the subscription service offers about 100 titles every month.
Qualified PC players will also be able to unlock exclusive Bethesda games, along with the benefit of EA Play.
SEE THIS STORY: The biggest games will be launched in April 2022
Meanwhile, a majority of players did not seem impressed with this gesture from Microsoft, to say thank you to them. Most of the players expressed a disappointment with Game Pass and said that only new members will get it for free. On the other hand, existing and long-term subscribers will not get anything out of it.
Other users simply had no interest in the service as they felt it simply lacked good games. An angry fan wrote: "Had an XBOX, but I sold it. Basically an L console imo".
Had an XBOX but I sold it. Basically an L-console imo

– NBA ⚔️ Young Link (@nba_link) April 16, 2022
I would, but the Xbox has like no games 😂

– YoPassThatL (@OscarTheAccuser) April 16, 2022
Finished with Forza. Could not play Age of Empires and Halo anymore because the Game Pass app on PC is fundamentally corrupted. You should correct that.

– Mr. Deadshot (@ MrDeadsh0t) April 16, 2022
If only they offered legitimate benefits to people like me who have consistently been a gold / gpu subscriber since I was 11 years old … I'm 24 now 🥲 where are our 3 free months !? Where is a loyalty program? All of the benefits currently offered are meaningless "for new users only." Give us actual perks!

– C0MMANDERFATAL (@ C0MMANDERFATAL) April 17, 2022
how is this a thank you for playing the game if it is for new members?

– Elliot (@elliotsharpe) April 16, 2022
I wish you gave this offer across the board to all players, not just new ones

– sporsprin (@trace_sprinner) April 16, 2022
I played halo, but it was really rubbish. I'm so sorry on behalf of the Xbox players that they do not even know what a great game

– DmC (@behnam_DmC) April 17, 2022
Not exclusive. Have played them all on PC.

– vrinn (@ vrinn10) April 16, 2022
ADVERTISING
The article continues below this ad
ADVERTISING
The article continues below this ad
What are your thoughts on this latest Game Pass announcement for PC? If you are a new subscriber, will you choose the free trial period of three months? Tell us in the comments.
DIVE DEEPER