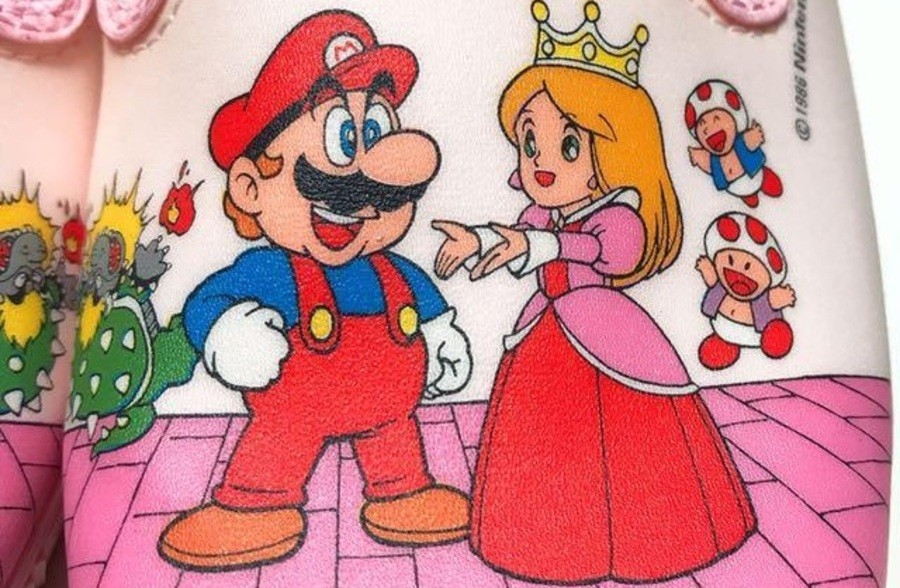 Mario with a mustache has long had an iconic look with overalls, a cap, brown shoes and white gloves. And of course the characteristic facial hair. Although there have been some small variations, such as swapping colors around, the Italian plumber has been pretty much the same since his introduction to the world as Jumpman in Donkey Kong.
Princess Peach first appeared in 1985's Super Mario Bros., but even though we got a pixelated look at the Mushroom Kingdom ruler, Nintendo did not have a final look for her. So when the game sold like hot cakes, Nintendo searched for merch to push sales even further.
It got help from the mangaka Gaku Miyao, who shared some pictures of some lost Mario merch that never saw the light of day – a pair of children's shoes! Think of all the little ones who did not manage to carry these on their feet back in 1986.
As you can see, Peach has much smoother hair than her now iconic wavy locks. Admittedly, we think this old design is really cute and reminiscent of old-fashioned manga princesses. There is a lot of red, also on the skirt, and she is wearing a pink overcoat-like part. But there are also similarities with her current design, such as her blue eyes, three-point crown and hair color.
We have a translation of the short thread, thanks Twitter user GSK:
"I was working on this girl's merch before Nintendo established a standardized design for Princess Peach; the Peach that everyone knows was born later. A certain person shed a few tears over the fact that their legal work was treated as fake.

A little more: at the time, images # 1 & # 2 were the only 'official reference material' for Peach – they were not sufficient for girls, so I faxed my rough sketches to Nintendo and got it OK; if that design took root, Peach could look like # 3 right now "
It's fascinating to see how Peach's pixels were translated into paper and merch at the time, and Miyao also shared a picture of what the princess might actually have looked like if Nintendo had gone ahead with the shoes.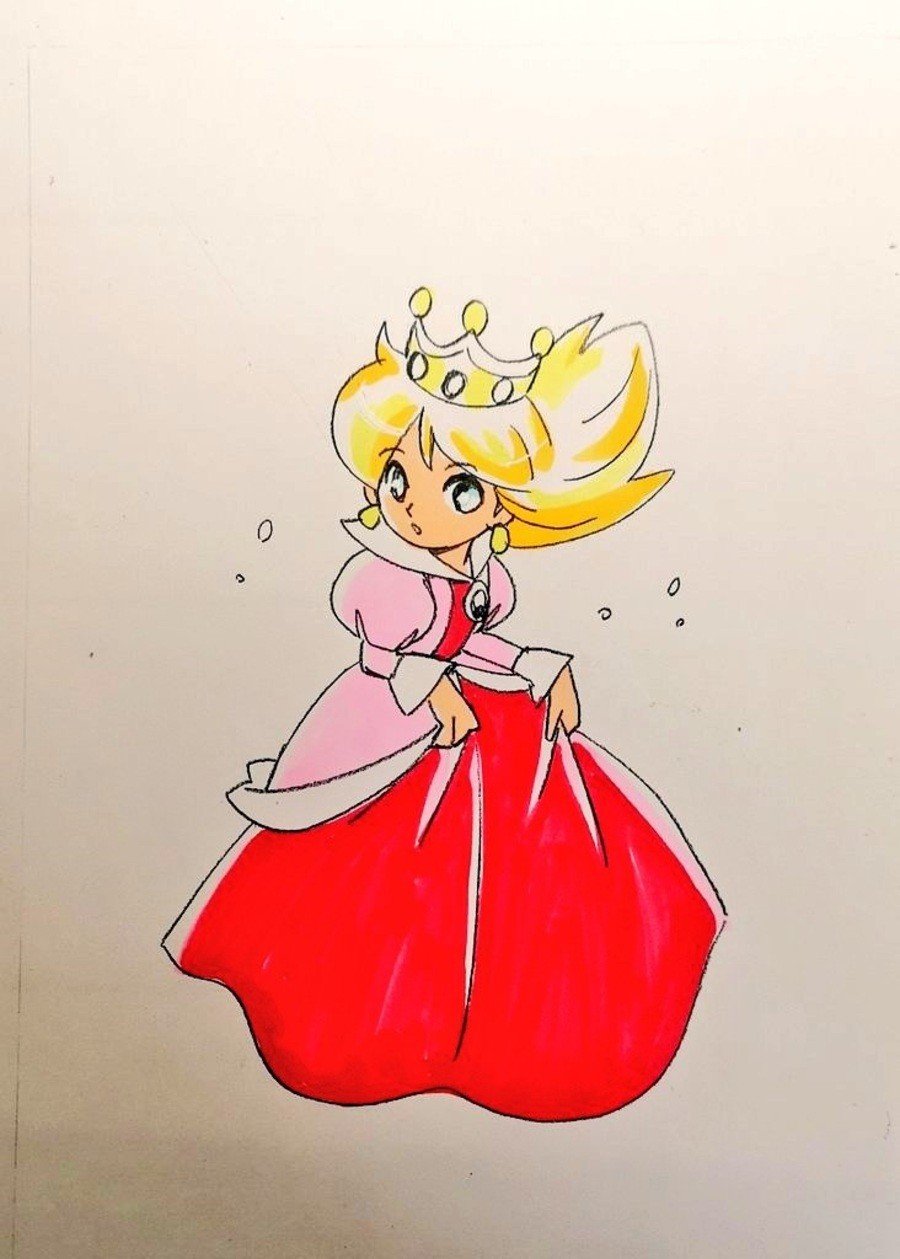 Now this is lovely. There is something extremely elegant about this look, and it looks even more like the Peach we know and love today, with larger hair. It's even more anime-like than the first! Nevertheless, we never got the shoes, so Miyao's design never got past the drawing board.
What do you think of these older Peach designs? Tell us in the comments!