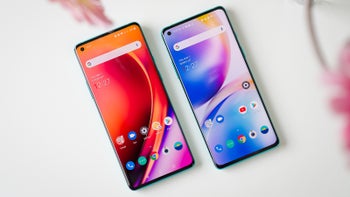 The OnePlus 8 series has been updated to Android 12 less than a month ago, but as with all OnePlus' major updates, this one may have added a few bugs as well. Fortunately, the Chinese company typically fixes these issues fairly quickly, and although in this case it took OnePlus almost a month to come up with solutions to these issues, it is faster than other companies typically take to roll out similar updates. In any case, if you use OnePlus 8 or OnePlus 8 Pro, you now get a new OxygenOS 12 C.15 update, which should solve a few problems with the system and the camera, as well as optimize a few other aspects of the phones further. Below is the full change log released by OnePlus this week:
System
[Optimized] the charging speed in some scenarios
[Optimized] communication stability when making a phone call
[Fixed] the occasional problem of not being able to use face lock
[Fixed] the problem of abnormal display when activating applications in some scenarios
[Improved] system stability
Camera
[Fixed] the abnormal "Camera Running" message issue
Since the update has been rolling out for a few days now, chances are that the vast majority of OnePlus 8 Series users are already eligible to download the update, so be sure to manually check for it if you have not been notified yet.