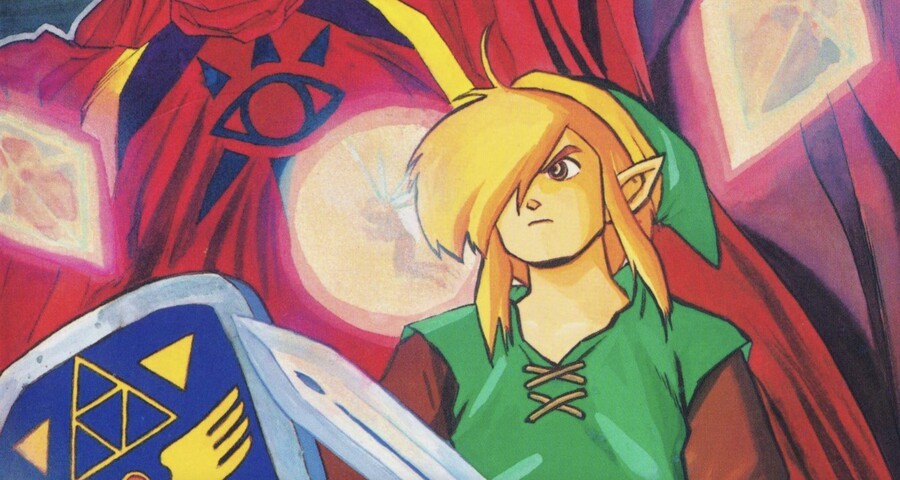 The legend of Zelda franchise has seen its fair share of adjustments over the years. One of the most recognizable (and one of the few still in print to this day) is the manga adaptation of The Legend of Zelda: A Link to the Past.
In lesser-known circles, the game also received a novelization in Japan by author Katsuyuki Ozaki. It was part of the Futabasha Fantasy Novel Series and took some liberties with some of the more familiar aspects of the franchise. You can check out the entire novel on the Internet Archive, but keep in mind that the majority of the book is in Japanese text.
As reported by Twitter account and original uploader @HistoryofHyrule via the website History of Hyrule, the novel had a very different name for Link. Are you ready for it..?
Paul.
Yes, see for yourself if you do not believe in us.
It does not have quite the same ring as 'Link', right? "The Hero of Hyrule, Paul …" Yes No. We are not so sure why the author went by this particular name, but we just want to assume that it sounded the most appealing.
Nevertheless, we love seeing small chunks of history like this, and we want to keep a close eye on what else pops up via the History of Hyrule website.
Be sure to tell us if you own any unique pieces of history from The Legend of Zelda franchise. Have you come across anything strange or out of place? Leave a comment below!